Arsenal have turned the corner since the appointment of Mikel Arteta as manager, much to the admiration of Arsenal legend Ian Wright. Wright, 56, who scored 128 league goals in 220 appearances for Arsenal is delighted with the way Arteta has changed the atmosphere of the club since taking over.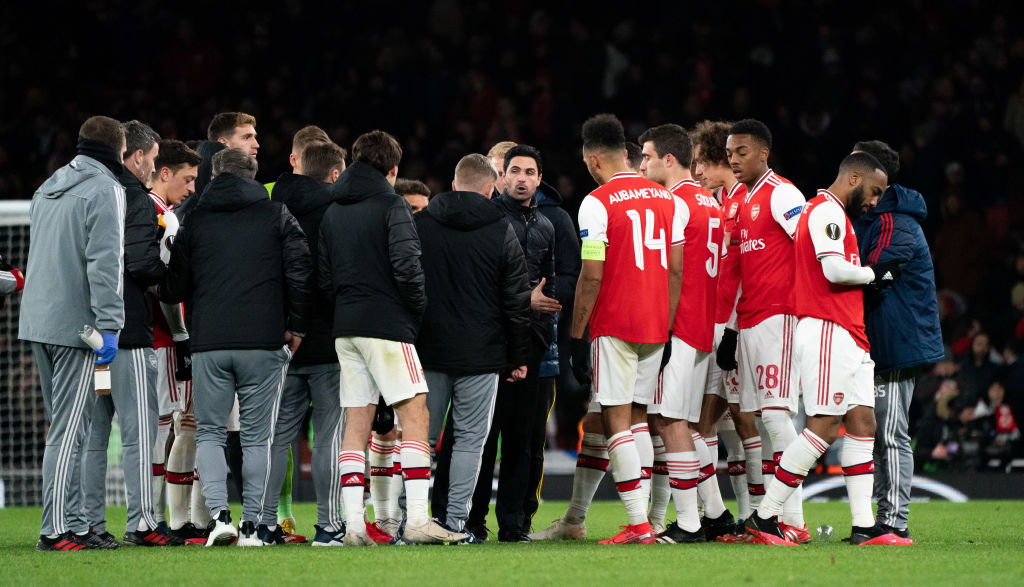 Arteta was appointed to replace Unai Emery in December 2019, the results have not been rapid, but slowly the belief is back in North London, and the former Pep Guardiola right hand man is uniting the playing staff with the fan base once again.
Unai Emery replaced long term manager Arsène Wenger in 2018. He did enjoy a fine run in the beginning of his stay in North London, culminating in a 22 game unbeaten streak, but things began to fall apart for the Spaniard in the tail end of 2018-2019 season, when they had the top four was theirs to lose and yes they did lose it for real.
Arsenal had home games against lowly placed in the league and they dropped crucial points. They were out of the top four. The only way they could get to the UEFA champions league was to win the Europa league, but his charges crumbled in the second half as they went 4-1 down to Mauricio Sarri men.
Emery never recovered and the new season started just as the last one ended. Emery was sacked and Ljunberg took the reign on interim basis, but fortunes didn't change. But since the arrival of Arteta, slowly and gradually the results are getting better.
Ian Wright acknowledged the change in play the intensity and intent as the major positive in Arteta's game plan. He also stated the board needs to do their part, stating that the club needs to be governed by a strong Board in London, one that is truly independent and has the expertise and dynamism to drive the football club forward. He also added that if Arsenal are to genuinely move forward, they require not only a new head coach appointment but also a rejuvenation of the boardroom.
Arsenal will shift their attention to the second leg of their round 32 Europa league game against Olympiacos. Arsenal won the first leg 1-0 thanks to a goal from Lacazette.